New Jersey Emergency Vehicle is a division of P.L. Custom Body and Equipment Co., Inc. that includes PL Custom Emergency Vehicles and Rescue 1. NJEV adds value to PL Custom and Rescue 1's New Jersey customers with a dedicated sales force and service department.

Our 25,000 square foot service facility in Manasquan supports all types of ambulance, rescue and fire apparatus service and repairs including Ford Warranty. NJEV operates a mobile emergency service and repair anywhere in the state of New Jersey as well as routine in-station maintenance.

Call NJEV today to find out how we can meet and exceed your department's needs for emergency vehicle sales and service.
Meet the management team of New Jersey Emergency Vehicles
Don joined the company in 1990 as an experienced technical services manager. In 2007 he became the Director of NJEV.

Don is a Life Member of Point Pleasant First Aid & Emergency Squad and former member of Point Pleasant Beach Fire Co #2. His experience as a prehospital care provider, gives Don a unique insight to his customer's needs.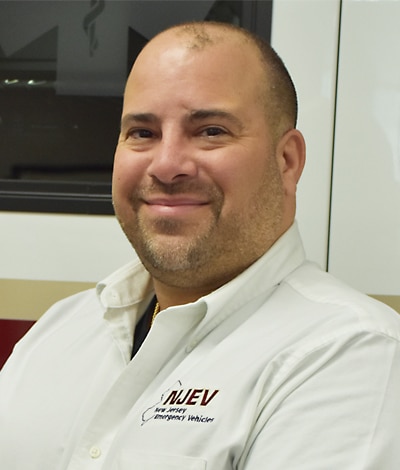 Jamey joined NJEV in 2005 and has consistently been our top salesperson. He has received multiple "Gold Level President's Club and "Rescue 1 Salesman of the Year" Awards over the years as well as the coveted "Suspenders Award," which honors PL Custom's late owner/CEO, Bud Smock. He sells PL Custom, Rescue 1, and NJEV conversion vehicles.

Jamey also has a first-hand perspective of how we can provide the best solutions for our customer's needs. He is a past training and line officer with the Ramtown Fire Company in Howell Township and an EMT with the Ramtown First Aid Squad.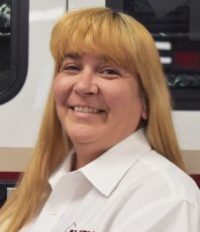 Cindy has over 27 years of experience and product knowledge of the company. She started with PL Custom in 1992 as a detailer, worked her way up to QA, then Parts for production. In 2001, she moved over to the Service Department.

Cindy's next promotion was to Service Advisor and obtained ASE certification, in 2017 to Service Supervisor and most recently to Service Manager. Cindy oversees the Service, Tool Mounting, Body Remount, Conversion Vehicle, and Warranty departments.
Each member of the NJEV Sales team has made a career of performing firefighting, first-responder, emergency-medical and fire-prevention duties. They have a deep understanding of the different situations our customers face each day and what their requirements may be.
JOE VASTA
Joe is a fixture in the New Jersey ambulance business and has been selling PL Custom for over 40 years! He has received multiple "Salesman of the Year" honors and is an eleven-time recipient of PL's "President's Club Award." In 2008 Joe was bestowed with the "Suspenders Award" which honors PL's late owner/CEO, Bud Smock. He sells PL Custom, Rescue 1, and conversion vehicles.
RONNIE VIOLA
Ronnie joined NJEV in 2018. Ronnie was a Firefighter/EMT for 22 years rising to the rank of Captain. In addition to serving as his Departments Training Officer and President, Ronnie has worked as a Fire Instructor at the North Jersey Fire Academy formally in Wayne. Ronnie is also an ASE and EVT Certified Technician as well as a Certified Welder. Ronnie will be covering Bergen, Hudson and Union counties representing PL Custom and Rescue 1.
JAMES BANTIN
Jim joined NJEV in 2015. He has an extensive background in first aid and firefighting. For 20 years, he was a volunteer with an ambulance squad. Jim started out as an EMT and in 2002 became an EMS Supervisor, where he has worked for over 25 years. Jim is also a volunteer firefighter and lives in Bound Brook, NJ.
JEREMY SUSSER
Jeremy has been a volunteer EMT and Firefighter since 2012. He has worked his way up through the ranks of his local volunteer EMS agency, where he now holds the position of Captain. He currently resides in Monmouth County.
MIKE SMITH
Mike Joined the NJEV sales team in 2016. He has been selling ambulances in New Jersey for more than twenty years. Michael is a career paramedic in the state with more than twenty-five years of street experience, and with that being the case he feels that he understands what todays EMS crew's want when designing their emergency vehicles. Michael lives in Toms River.
Good Afternoon Cindy,

I apologize for not getting back to you sooner.  In responding to your last email, I couldn't have asked for better service or communication from everyone at NJEV.  Especially you, you were definitely on top of this. Whether it was good news or bad news communication was always the key factor for us.  Everyone is very happy with the truck to date and I am again confident in the service we will receive in the future.  Please extend my sincere appreciation to everyone involved in getting our issues rectified, including the sales staff who drove up to look at the truck.  It was truly appreciated!

Thank you again for everything!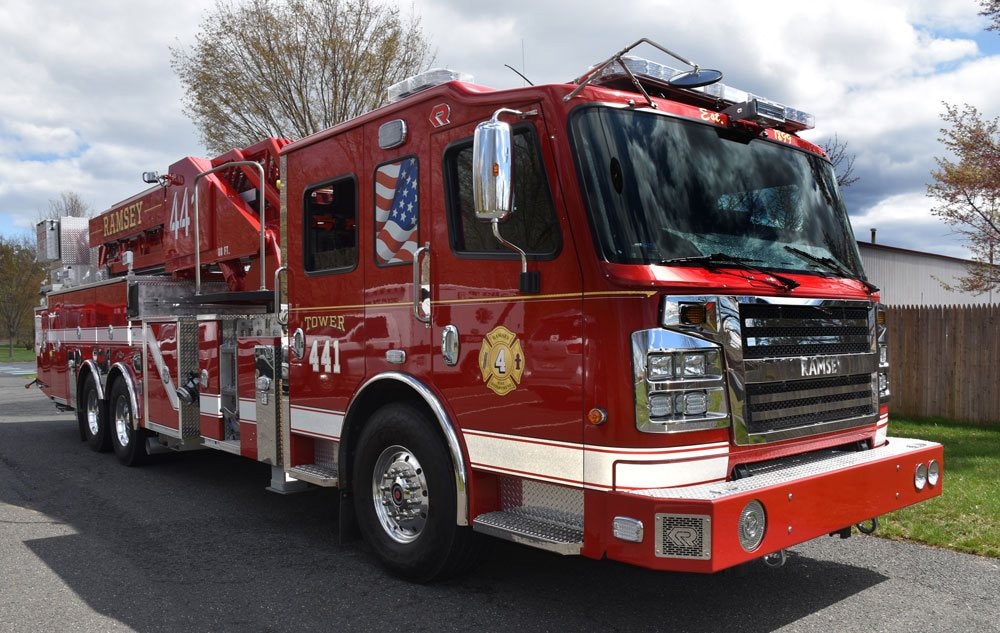 Interested in a career with New Jersey Emergency Vehicles
Visit our Careers page to learn more about current opportunities with NJEV.
View our Available Positions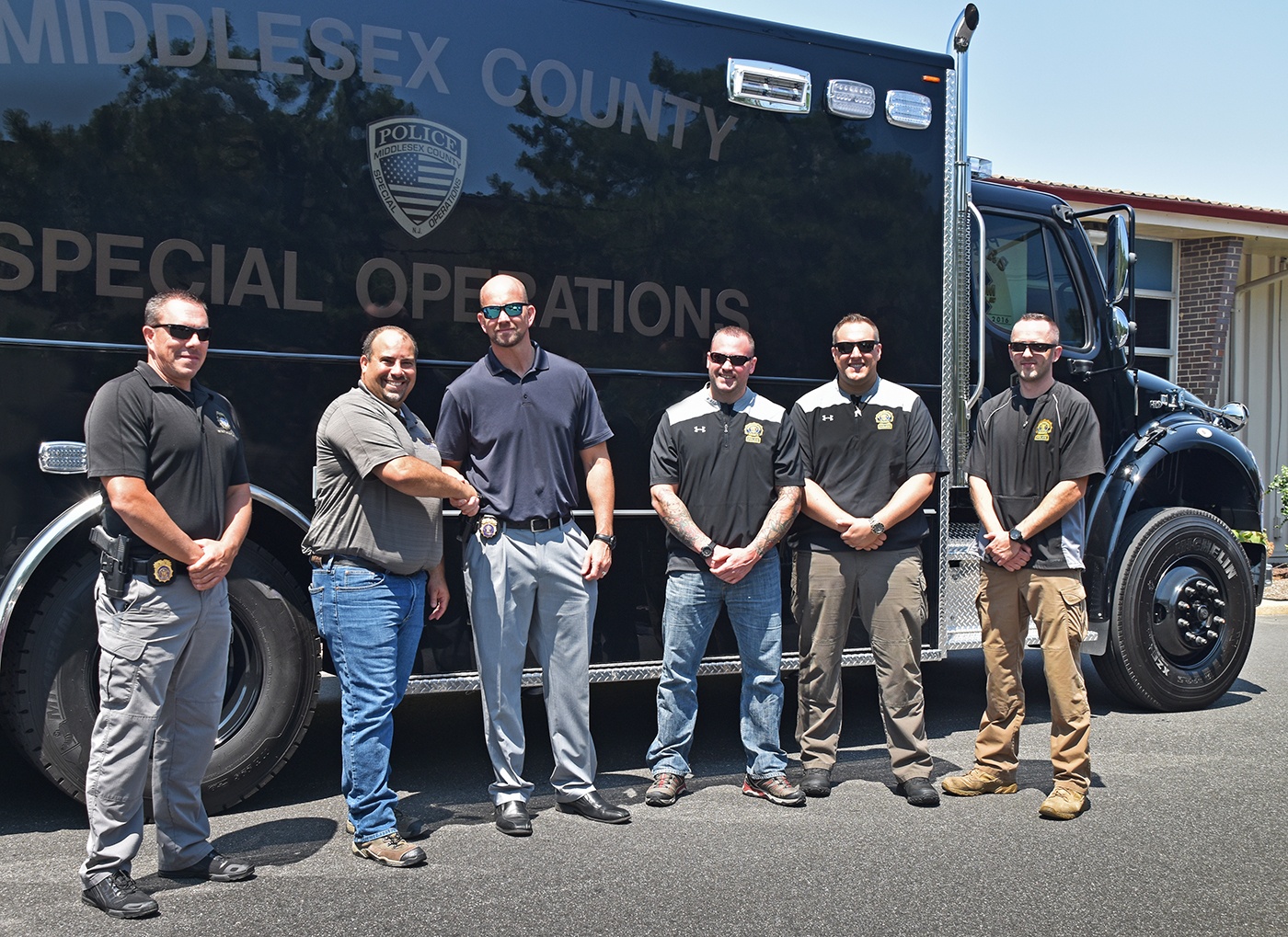 Interested in a career with PL Custom?
Visit our Careers page to learn more about current opportunities with PL Custom.
View our Available Positions
Interested in a career with PL Custom?
Visit our Careers page to learn more about current opportunities with PL Custom.
View our Available Positions