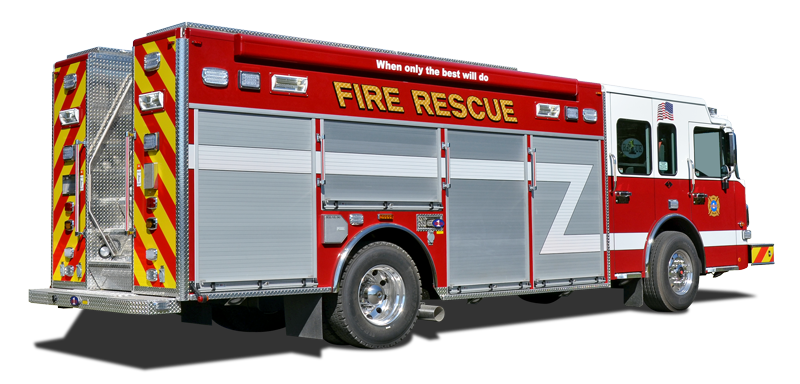 Custom Built Rescue Vehicles
When only the best will do
Click image for larger view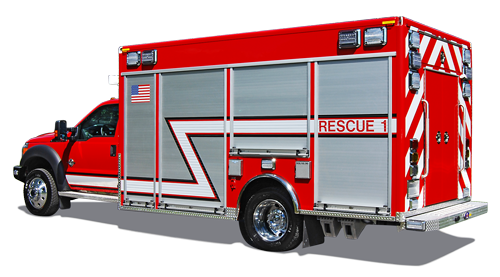 Light Duty Rescues are designed for chassis with a limited Gross Vehicle Weight Rating, GVWR. The outer panels and the exterior compartments walls and ceilings are constructed with .125" aluminum to maximize payload. Light Duty Rescues are available in Walk-Around and Walk-In body designs. Generators, Light Towers Air Compressors, etc. are available as required.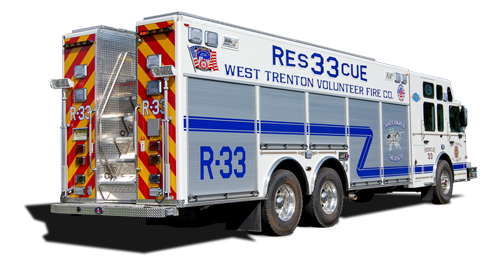 WALK-AROUND EXTREME DUTY RESCUE
Walk-Around Rescues are designed to separate the crew from equipment carried onboard. Exterior compartments are traditionally constructed with transverse accessibility, making total utilization of all available storage space possible. Long slide-out, half depth, and tilt down trays eliminate dead space when engineered and utilized properly. Walk-Around Rescue's are commonly designed with roll-up doors, but hinged doors are available if desired.
The Walk-In Rescue body has exterior storage accessible from the ground level, as well as interior storage, without the need to climb on top of the rescue body. The heavy duty all aluminum interiors are constructed with shelving and vertical dividers to help organize and secure equipment with doors and cargo netting. The interiors can be climate controlled with seating for the crew members. Optional cab to body passageways enhance the accessibility to the interior storage area.
Command Units are available in a number of variations and designs that range from a simple desk mounted in a rescue to a fully functional command post. Most traditional command units are designed with multiple work stations, a conference room and a slide out partition to increase the interior work space. Restrooms, comfort stations, diesel driven generators, light towers, and surveillance cameras are just a few of the many options that are available.
Click image for larger view